Small Business Corner: Take advantage of our monthly business posting thread
Every first of the month, we offer members of the Milton Neighbors Facebook group the opportunity to post an advertisement for their business in a special POST YOUR BIZ thread, which is open from 9:00 a.m. – 5:00 p.m.
This is a quick and easy way to get your business info out into the community.
These threads typically get a lot of views and people in the 11,000+ member group enjoy searching through them to see what local businesses they can support.
The post your biz thread looks like this: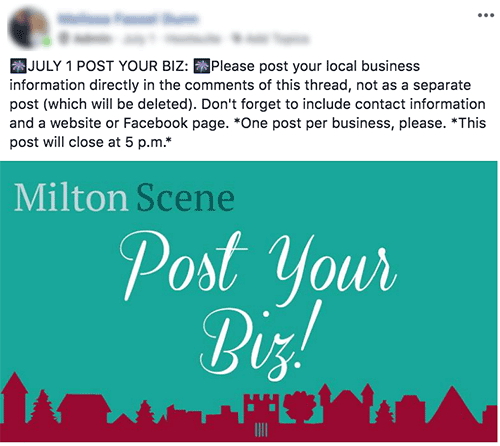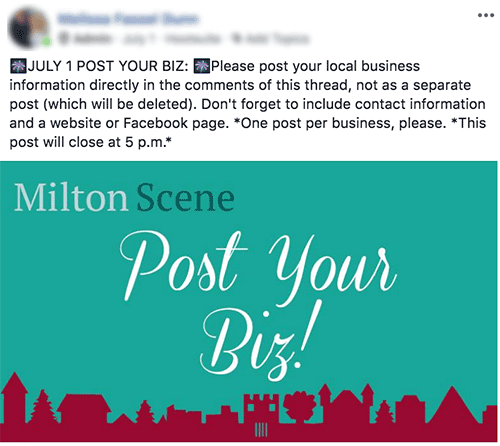 Do you post in the Milton Neighbors monthly POST YOUR BIZ thread every month in Milton Neighbors?
Mark it on your calendar as a recurring reminder so that you don't forget!
Click here for more POST YOUR BIZ info.
Learn about Milton Neighbors:
www.facebook.com/groups/miltonneighbors
Can't wait for the first of the month?
Learn more about our advertising opportunities.
Want to be in our recommended experts/businesses list?
Sign up for a business listing.


If you have any questions, please email 

[email protected]

.
---
Small Business Corner is a regular series of actionable business advice for small, local businesses.