Small Business Corner: What key email addresses should your business have?
When you're setting up or growing your own business, you might need more than one email address for your business.
Having those email addresses keep the same name as your domain looks much more professional.
PROFESSIONAL: [email protected]
NOT PROFESSIONAL: [email protected]; [email protected]; [email protected]
I am a huge fan of Google Suite for small business emails. GSuite is economical, easy to set up, and since most folks are familiar with the gmail interface, it's easy to use.
If you are the owner and plan on staying that way for some time, you'll probably want your own personal email, in either the format of [email protected] or [email protected]
Many small companies like mine rely on freelance workers. In this case, where there can be a lot of turnover, I recommend using generic email addresses and simply changing the sender's name in the person's account.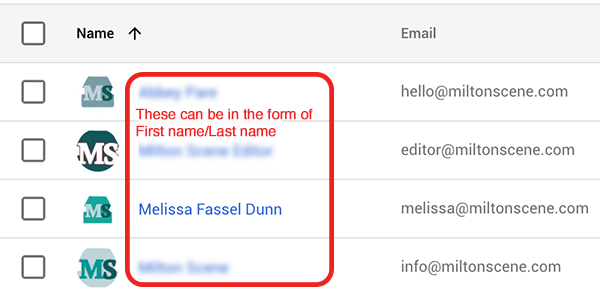 Here are some ideas for essential generic email addresses:
Here's how to get started with GSuite:
https://support.google.com/a/answer/6365252?hl=en
Want to learn more about marketing your business?
Check out this free class: 10 Easy Ways to Promote Your Business.
Want to be on our recommended experts/businesses list?
Sign up for a business listing.

If you have any questions, please email [email protected].
– Contributed by Melissa Fassel Dunn.