Fontbonne to open a 7th grade in fall 2021
Join us for an in-person Open House on June 2, 2021
For nearly seven decades, Fontbonne has been educating and inspiring remarkable girls. Looking to the future, Fontbonne will expand its academic offer to middle school, starting 7th grade in September 2021 and 8th grade in September 2022.
"With the addition of a middle school, Fontbonne's early college model will have a greater impact on our students. Supporting their social-emotional and spiritual development at this stage establishes a strong foundation for academic success. When students strengthen their functioning skills, it gives them the confidence to take advantage of all the opportunities an Early College provides," said Maura Spignesi, Head of School.
Fontbonne's early college model offers a student-centered pedagogy and project-based learning curriculum, student-led co-curricular activities and rich learning in a diverse community. Fontbonne students have been historically admitted to Tier 1 schools, including seven of the eight Ivy leagues. In 2021, Fontbonne has a National Merit Scholarship Finalist and Commended Scholars have been named every year in the last decade.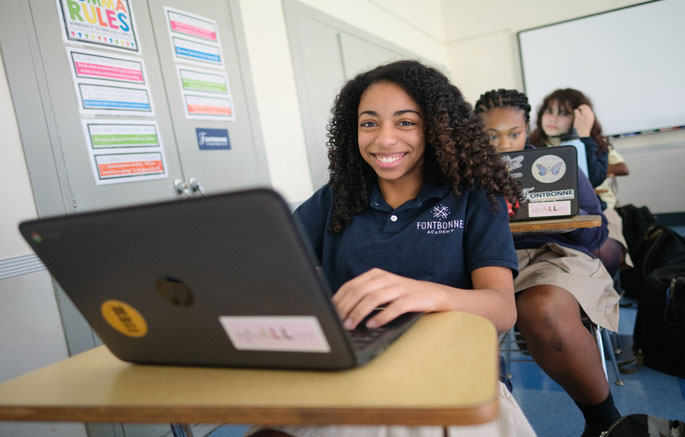 As a sponsored ministry of the Sisters of Saint Joseph, Fontbonne lives the call to serve the dear neighbor and respond to the needs in the community. The driving force in opening the 7th grade this coming September is to provide younger girls access to our excellent academic programs.
During the past year, the Fontbonne team has been preparing to extend the academic program to include 7th to 12th grades and improve its Early College model. This initiative has received incredible support from a wide range of stakeholders including the Lynch Foundation and Perkins + Wills.
"This academic expansion reflects our commitment to educate girls at an early age. It was driven by our mission to ensure all girls have an equitable and inclusive education centered on their development and align with our values as a school dedicated to educating the whole child," said Maureen Gemma, Board Chairwoman.
Fontbonne welcomes families to an in-person Open House on Wednesday, June 2, 2021 at 6:00 p.m. If you are interested in learning more and applying to the 7th-grade program, please visit: www.fontbonneboston.org or email Ms. Christin Schow, Director of Admissions [email protected].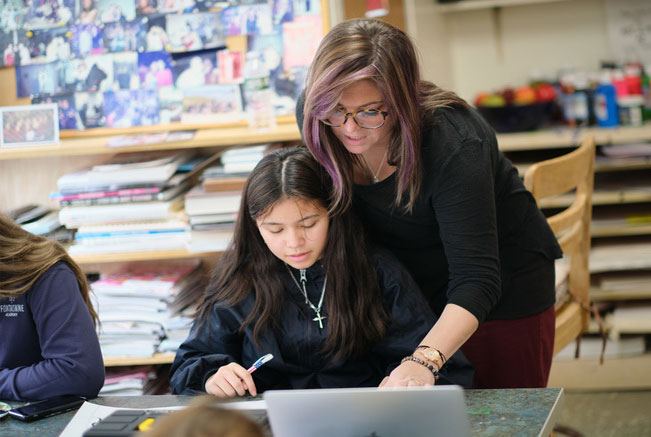 A limited number of spots also remain in grades 9-11.
Join us on June 2 and learn more about the Fontbonne Difference.