What are we discussing? Top Milton Neighbors posts – May 2021
Wondering what the top Milton Neighbors posts for May 2021 were?

We've summarized the top posts for you from the past 28 days.
Editor's note: I can't remember a better example of neighborly support since this group was founded in 2013. The best part of this post is the overwhelming supportive response from Miltonians.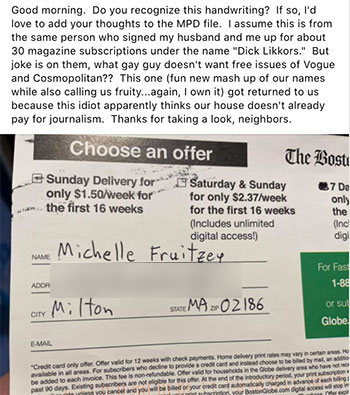 "…our quiet, dead end street was filled with cars. Our door bell rang and my little girls saw 6 people standing outside demanding to be let into our backyard. I answered the door and the same man, along with the entire Milton Conservation Committee, were demanding to be let into our backyard to take a look at out work. I have never experienced anything like this."
"It's with heaviness and sadness that we have to inform our longtime customers of the passing of our dad, David F "Dave" Forsyth."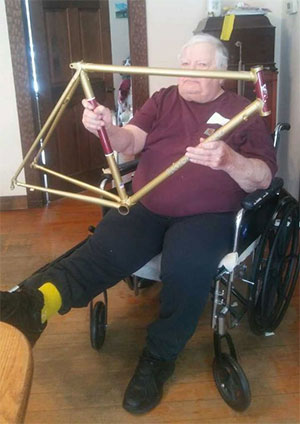 "3 1/2 hours of town meeting tonight and we got through one question. And it stunk for the schools."
"Question about speed control on Blue Hills parkway. Might MPD be willing to routinely place an officer there to remind speeders about the limit? I cross from Blue Hills parkway twice every morning and it feels like a death trap. Even the minor inconvenience of causing speeding drivers to gently slow down leads to rabid honking and middle fingers. (When cross guards are there, it's safe for kids)."
Milton's Pierce Middle School library will be named for former School Superintendent Mary Gormley.
"Hey runners and neighbors that love working out. What are your favorite pair of socks? Preferably socks that don't cost $14 for one pair. (Bonus points to anyone with tiny and wide feet who can recommend a good shoe as well, since I have bought and returned so many shoes on Amazon lately, I'm going nuts)…Looking for socks that wick moisture, breathe and are cushy. "
"Looking for pickleball players. I would love to play."
"Our kids live on Columbine and their dog, a Legatto Romagnolo, was killed, presumably by coyotes last Saturday. He was not a small dog but was very meek. Just wanted to let neighbors know."
---
Milton Neighbors is the 12,000+ member social media group connected to The Milton Scene.
In May 2021, the group had 770 Posts, 7,049 Comments, and 16,328 reactions.
Tuesday was the most popular day in May.