Greater Boston Smiles is Milton Neighbors pediatric dentist of choice for 2021!
Thanks for the honor of being voted "Best Pediatric Dentist" in the area. We work really hard to make things better all the time and appreciate the trust that patients and families have in Greater Boston Smiles Pediatric Dentistry.
Tell us about Greater Boston Smiles: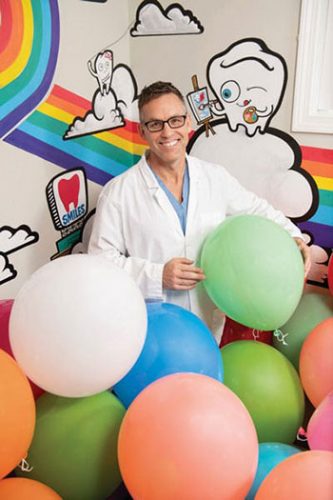 At Greater Boston Smiles Pediatric Dentistry, we provide comprehensive oral health care for children from birth through adolescence. Our primary objective is to prevent dental disease through early intervention and education. We believe the greatest way to protect a smile for life is to ensure a positive dental experience starting at the earliest possible age. We focus on making each visit comfortable and enjoyable as well as educational and trust-building.
We work together as a team to provide an extraordinary experience for our patients and their families in a friendly, cheerful, and relaxed environment.
What makes Greater Boston Smiles special?
Our fantastic team has one goal: To provide patients and their families an extraordinary experience. We value parents as an essential element to their child's dental experience; parents are always welcome in the treatment room and hygiene area creating an opportunity for a positive shared experience by everyone. Our entire team is committed to forming lifelong connections with patients and parents alike. The best part of our job is being able to develop and foster trusting relationships with kids to create a positive experience at the dentist.
What do you love most about your customers?
Their smiles! But really, we have so much fun with our patients. Our team is more like a family, and we love to keep things fun and light for the patients. While it's important, a trip to the dentist can be stressful enough without it being all business when you can turn it into something a bit more entertaining.
Confucius says "Love your job and never work a day in your life!" this quote couldn't be more fitting for Dr.S. He looks forward to work every day, loves his staff, and endeavors to provide a great experience for our patients each and every visit.
What is your customer's favorite service or product that you offer?
If you ask the kids, the giant balloons and toys at the end of each visit!
Parents appreciate our ability to see up to 4 kids in a family simultaneously to make it easier to get in and out which is more compatible with increasingly busy family schedules. As a convenience, we also offer weekend appointments and we are open until 7:00 p.m. on Wednesdays. As we all know, work, school, and activities can make scheduling appointments challenging.
Ben Franklin once said, "An ounce of prevention is worth a pound of cure"! We love to educate our patients and their parents about how to prevent teeth and gum problems, and it's FREE!

As a Lower Mills native, Dr. Shaughnessy chose to establish Greater Boston Smiles Pediatric Dentistry to serve a community he is fond of. Access to care is a central part of our existence. Dr. S expressly chose our location at the intersection of numerous major roads and highways to provide more access.
Also, being in proximity to public transportation was another important factor. After completing his specialty training at the Harvard School of Dental Medicine, he knew he wanted to open a practice that could serve as a resource for many underserved kids to provide quality care to kids of all backgrounds. Since our inception, we have patients that our patients travel near and far to come to our office (some from other New England states as well as Cape Cod and the Islands).
To find out more:
Greater Boston Smiles Pediatric Dentistry
21 Totman St, Suite 201, Quincy, MA 02169
Visit: