What are we discussing? Top Milton Neighbors posts – March 2022
Wondering what the top Milton Neighbors posts for were this past month?

We've summarized the top posts for you from the past 28 days.
"The Milton Scene published an informative article about ADUs, which simplifies and highlights the proposed Bylaw changes in Milton. Hopefully this will clear up the misinformation being floated around town and provoke excellent discussion 🙂"
"Hi neighbors! I just got my first electric bill and it's $704 for 30 days. Does this sound right to you guys?! I'm ONE human, in a small ONE bedroom apartment (there are 6 other apartments in this house). I do have electric heat but I keep thermostat on 60 & 63. I don't even use the lights during the day and barely watch TV. I don't have a washer/dryer either. There's no way electricity is $704 for 1 person in a small 3 room apartment?!"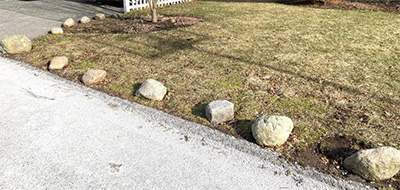 "Does anybody know where I can get rocks like these? I checked Lowe's and Home Depot and they don't have anything quite like that (either too big, or too small, or sold in bulk). They seem very common as street-side edging like that. I want to get some to discourage drivers from pulling up onto the grass and crushing my plantings/flowers. My street is one way and there's no parking on my side, but that doesn't seem to stop them… 🙁"
"The topic of ADUs has been spiritedly debated over the last year, and one of the consequences has been the dissemination of misinformation. This particular article addresses a need that has been articulated through our Town's Housing Production Plans (HPP) spanning the last twenty years. This is an alternative housing opportunity that will offer relief to individuals and families of Milton experiencing economic hardship, access to needed companionship and care, the ability to age in place (AARP supports: https://www.aarp.org/…/accessory-dwelling-units-adus.html) and the option to stay in our Town…"
"A girl from Milton who attends Buckingham Browne & Nichols School has died in a boating accident while on vacation in Aruba. Our thoughts and prayers go out to the Murray family."
"⚠️🚧 UPDATE: Had the pleasure of attending a MASS DOT briefing yesterday morning in E. Milton Square relative to the project's delay and current timeline. I was allowed inside the fencing of Milton's Big Dig or the Deck to Nowhere. The view from inside looking out is even worse. State and local leaders including the MA DOT Secretary of Transportation Jamey Tesler and many business owners were present. Voices of elected officials drowned out by traffic and shouts of "Finish the Damn thing" were heard more than once by passing vehicles! In conclusion: Enjoy the ugliness and continued traffic delays until October 2022! 🚧⚠️"
"Today I tripped on nothing and face planted into the sidewalk. Thank you to the wonderful Milton neighbor who saw me, stopped her car, made sure I was okay, gave me tissues to wipe up the blood and offered me a ride home. I feel lucky that I'm fine after my tumble, and I feel very lucky to live in this community with such good neighbors. Thank you!
"
"With 9 seconds left in the season
Milton's own Aidan McDonough scored the game winner to give Northeastern mens hockey its first ever league championship in school history.
Couldn't be prouder
Click to watch video"
"When is Milton police going to put up speed traps on 138 ? People drive likes it's a freeway. Horrible avoidable accident."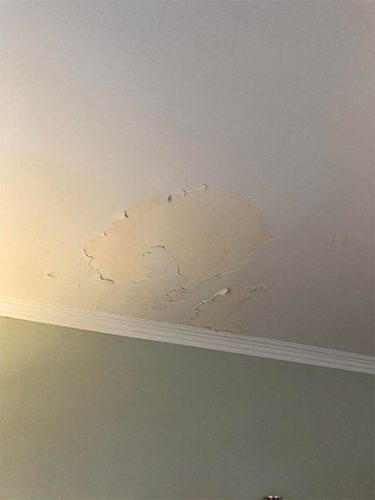 "Hi neighbors. We are looking for a painter who can strip a ceiling with calcimine paint and then repaint it. Thank you.
---
Milton Neighbors is the nearly 13,000 member social media group connected to The Milton Scene.
In March 2022, the group had
422 Posts
3,131 Comments
5,899 Reactions
Monday was the most active day in Milton Neighbors this past March.