My house smells AMAZING. Best essential oil diffuser!
I love things that smell nice, but I'm not a fan of chemicals.
I've tried a bunch of different scented oil diffusers and my biggest first world problem with them is having to have water available to fill them up in a tiny pitcher. Otherwise, the water gets everywhere and can 1) be generally annoying and 2) damage furniture.
Enter Organic Aromas nebulizing diffusers.
I love these diffusers because –
1. There. Is. No. Water.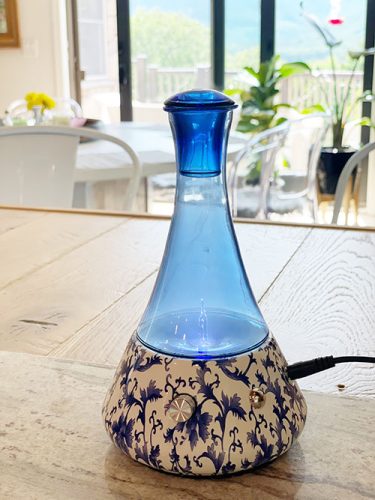 Unlike the wide variety of heated units and multitude of plastic, humidifier diffusers that litter the market today, the Nebulizing Diffuser® works without the need to heat up the oils and without the need to add water to the diffuser. It uses what is known as the Bernoullis principle, a theorem of fluid dynamics that provides the best results when diffusing pure essential oil. (Cool science stuff!)
Because no heat is required, the chemical structure of the essential oil is not altered. In addition, because the diffuser uses glass the essential oil never comes into contact with any plastic. This means for you purists out there, the particles of essential oil reach you in their natural state and provide you with all of their original therapeutic benefits.
I get all the wonderful smells (their signature scent is DIVINE!) with none of the carting around of teeny tiny pitchers to fill them up.
2. They're beautiful. No more hunks of cheesy plastic. These diffusers are sculptural pieces of art (that happen make your house smell nice).
3. The scent can be diffused in any sized space. They are great for large spaces or rooms with cathedral ceilings. I have a large family room with very high ceilings, which means when I burn candles or use a typical diffuser, the scent stays in a small area, but does not really make much of a dent.
Because the oil in the Organic Aroma diffusers is more concentrated (no water!), even large rooms and open concept areas smell amazing!
4. No noise. Ever tried to relax with a lavender oil only to be annoyed by the bzzzzzz of the diffuser? Organic Aromas nebulizing diffusers are extremely quiet so running yours doesn't disrupt work, play, or sleep – it only enhances it (kindof the point, right?).
About Organic Aromas oils…
You use any brand essential oil in the Organic Aromas diffusers, but I've tried their oils out and they smell incredible.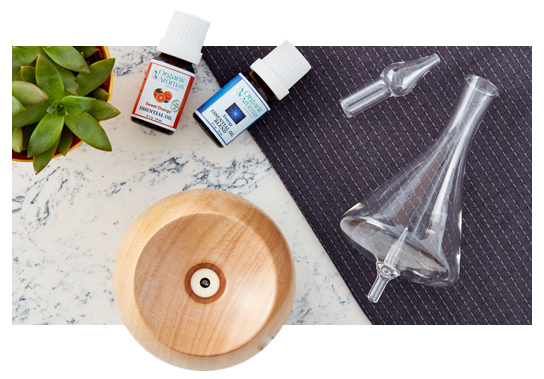 These are my favorites:
Click here to shop all 100% pure Organic Aromas oils.
Many Organic Aromas oils are also sold as roll-ons, at a very reasonable price. These are an excellent alternative to synthetic fragrance perfumes.

Shop all Organic Aromas diffusers: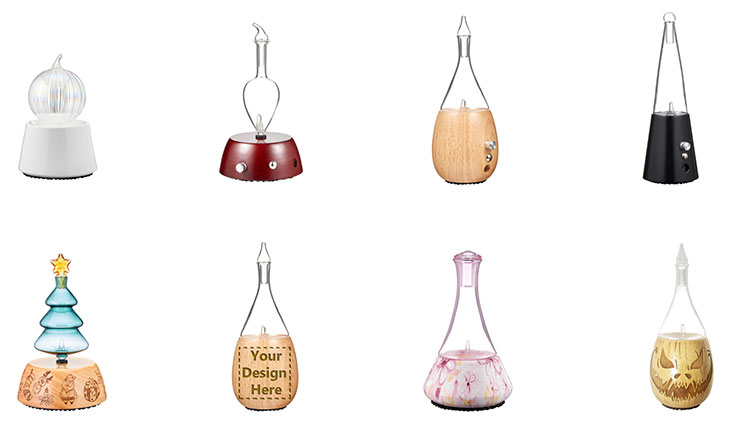 I hope you enjoyed this review!
*This article contains affiliate links. This means when you use them, I may get a small commission, but you do not pay any additional amounts. I use these small commissions to buy more yummy smelling oils.