State Primary is Tuesday, September 6, 2022 – view info for Milton voters
The polls will be open from 7:00 a.m – 8:00 p.m. Please get out and vote.
State Primaries for the candidates of political parties for the following offices:
Governor For This Commonwealth
Lieutenant Governor For This Commonwealth
Attorney General For This Commonwealth
Secretary Of State For This Commonwealth
Treasurer For This Commonwealth
Auditor For This Commonwealth
Representative In Congress Seventh District (Precincts 1, 2, 4a, 5 & 10)
Representative In Congress Eighth District (Precincts 3, 4, 6-9)
Councillor Second District
Senator In General Court Norfolk, Plymouth & Bristol District
Representative In General Court Twelfth Suffolk District (Precincts 1, 2, 4a)
Representative In General Court Seventh Norfolk District (Precincts 3, 4, 5-10)
District Attorney Norfolk District
Sheriff Norfolk County
County Commissioner Norfolk County
Milton's Polling Places
Precinct Map:
Download precinct map for 2022.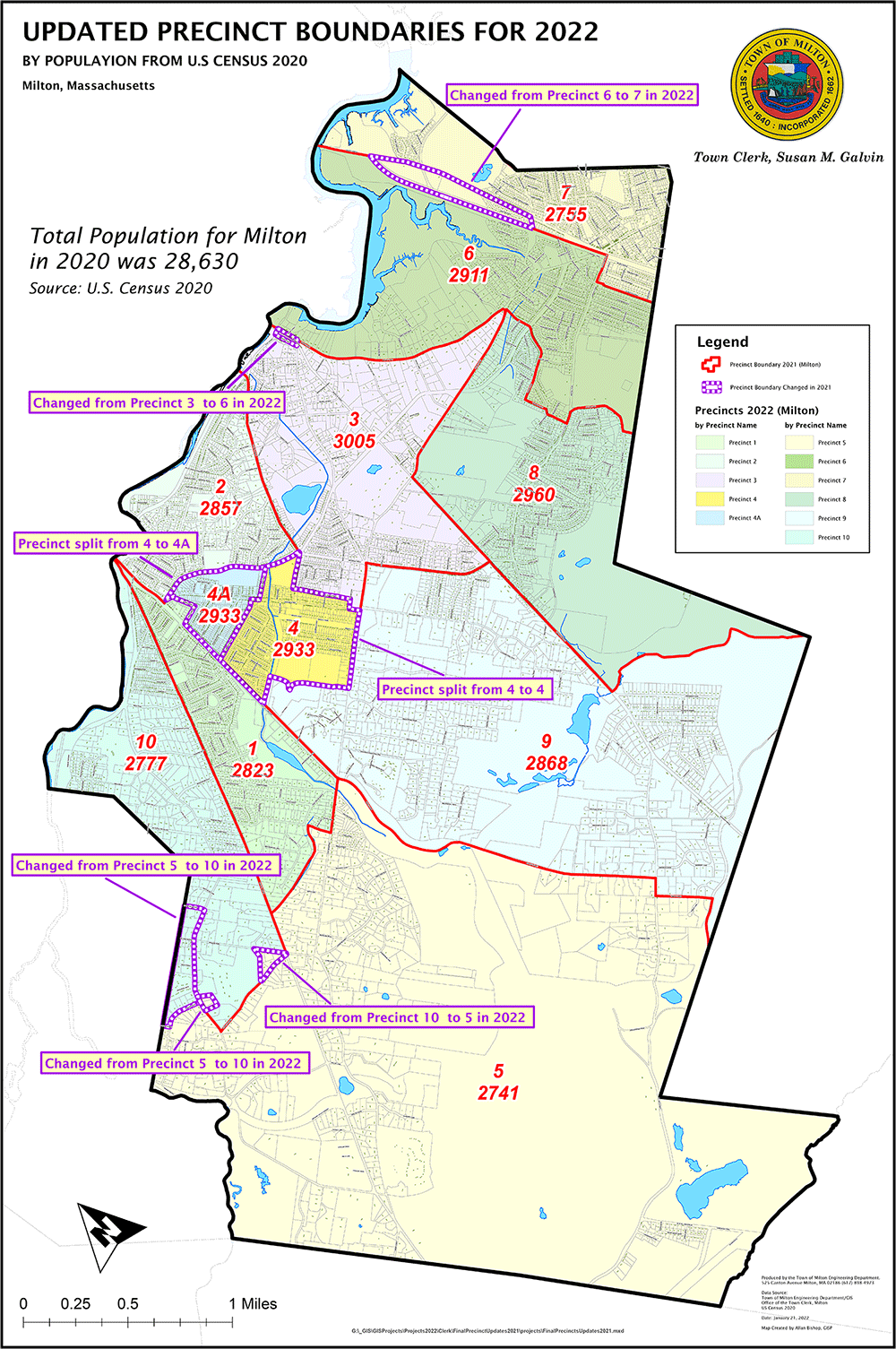 ---
Election 2022
General election information 🇺🇸
Submit a candidacy announcement 🇺🇸