Milton Rotary Club Meeting to host local Doctor May 23 for lunch talk on hearing health
On Wednesday, May 23, 2018, at 12:15 PM at the Abby Park Restaurant locate on Adams Street  in East Milton Square.
Dr. Edward R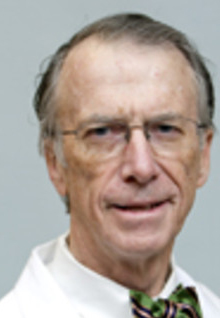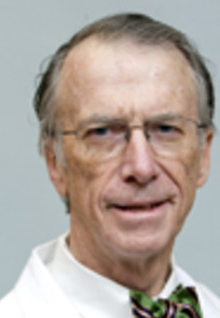 eardon attended Worcester Academy and received a B.A. degree from Boston College and an M.D. degree from Tufts Medical School. After internship at Maine Medical Center, Dr. Reardon served in the Air Force for three years with the rank of Captain. Following one year of General Surgical training at St. Elizabeth's Hospital in Boston, residency training in Otolaryngology was completed at the Massachusetts Eye and Ear Infirmary. Dr. Reardon is part of the South Suburban Center for Otolaryngology and also sees patients at the office located at the Milton Hospital Medical building.
Dr. Reardon specializes in the medical and surgical treatment of nasal and sinus disease as well as otology, including conditions of the middle ear, mastoid, hearing, and vertigo, Dr. Edward Reardon, who is based at Mass. Eye and Ear, Milton, has more than 30 years of experience in otolaryngology. Dr. Reardon earned his medical degree from Tufts University School of Medicine in 1970 prior to completing an internship in general surgery at Maine Medical Center in 1971. He then came back to Boston to complete his residency in otolaryngology at Mass. Eye and Ear/Harvard Medical School in 1978. Since then, he has been a member of the Harvard Medical School faculty and is now an Assistant Professor of Otolaryngology.
Board-certified in otolaryngology—head and neck surgery, Dr. Reardon is interested in the use of navigational systems in conjunction with surgery of the paranasal sinuses. He began using this technology in 1995 and his Triologic thesis was a study comparing 400 sinus cases done before and 400 cases done after the availability of an electromagnetic system. His clinical interests include ear disease and hearing loss, treatment of nasal and sinus conditions, and general otolaryngology.
Throughout his career, Dr. Reardon has been an invited speaker at regional and national meetings, and has published several peer-reviewed papers in the field. He is also the Chief of the Department of Surgery at Milton.
Dr. Reardon is a Past President of MEEI Medical Staff, a Past President of Carney Hospital Medical Staff, and a Past President of Massachusetts Society of Otolaryngology.
A complete list of research publications can be seen at www.pubmed.gov.
Rotary has hundreds of health projects underway around the world and has been a major force in eradicating polio. The Milton Rotary Club will be discussing how we can help our community's health challenges.
The public is invited and asked to pay $15 to cover the cost of lunch. There will be delicious food and ice water – for drinking.