Gallery: Progress update on 475 Adams Street, Milton
Photos by Melissa Fassel Dunn.
475 Adams St., across from the Blue Hills Bank building, in East Milton was demolished in June to make room for a potential mixed use development.
The property is owned by the same developers for Hendries, for which demolition began a few weeks ago.
These photos show construction progress.
View from Adams Street: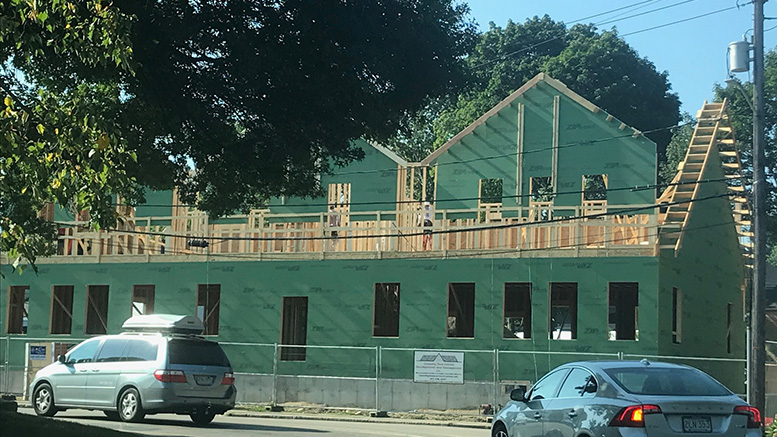 View from Hollis Street: