2019 Black Friday Specials for Milton Neighbors
What better way to support local businesses than with your Black Friday shopping, and just in time for Small Business Saturday!
Book today!
Comfy Cozy Pet Sitting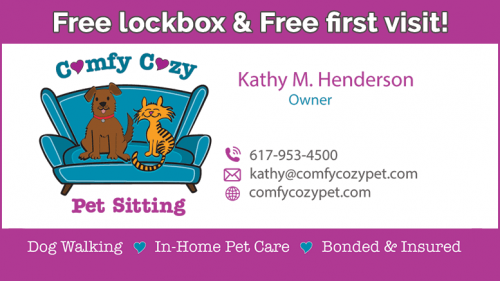 Free lock box with sign-up ($20 value) and a free first visit!
Let Comfy Cozy Pet Sitting meet your pet-sitting and dog-walking needs any time, for any howl-iday all year round. Our trained professionals know exactly what to do to keep your fur-kids safe any time of the year.
To get in touch with Comfy Cozy Pet Sitting:
Please call them at 617-953-4500 or visit their website: comfycozypet.com.
---
Who Am I Project with Jess McDaniel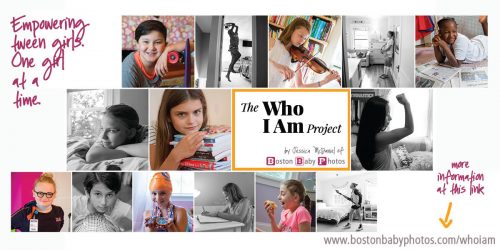 Get your 10-12 year old daughter the best holiday gift – a tween empowerment photoshoot with Jess McDaniel of Milton-based Boston Baby Photos. Jess' "Who I Am Project" brings such incredible joy to the families who take part — and it's so much more than just photos.
These sessions are about celebrating who your daughter is (Jess does this by collecting quotes from people who love her). Learn more here. These tween empowerment sessions are normally $175, but for Black Friday gift certificates for January Who I Am Project sessions are $50 for the first 15 Milton families who reach out. Click here to book.
---
The Milton Club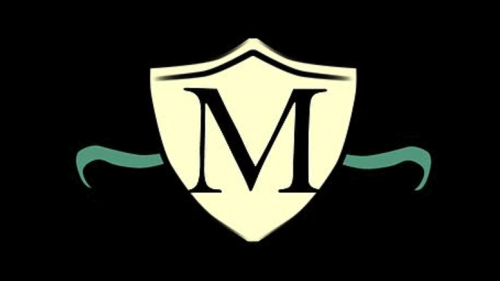 The Milton Club, established in 2018, is a private club situated in the historic town of Milton, MA. The building dates back to 1913, and is fondly remembered in the greater Boston area as the former Milton Hoosic Club. Located only 8 miles south of Boston, we are close to all major highways. We are open year round and offer a beautiful and elegant setting for celebrating your special occasion. Rental of the entire club grounds includes the Ballroom, the Oak Room, the Gathering Room, and our outdoor balcony and veranda. The club can accommodate up to 300 guests. 175 guests for a sit-down dinner with dancing. For more information, visit www.themiltonclubevents.com or email [email protected].
---
Healing Hands Massage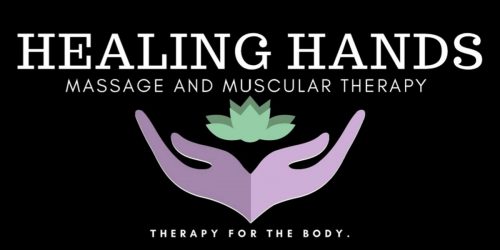 Healing Hands Massage is excited to present our Black Friday, Small Business Saturday, & Cyber Monday SPECIAL! THIS WEEKEND TAKE $20 OFF ALL GIFT CERTIFICATES! This applies to both the Milton office or at-home services.
Want to treat yourself? Go for it! Gift certificates can be shared with a loved one or kept for yourself.
Call today to purchase yours! 617.869.5232.
---
Holiday Craft Hour at High Five Hands Skills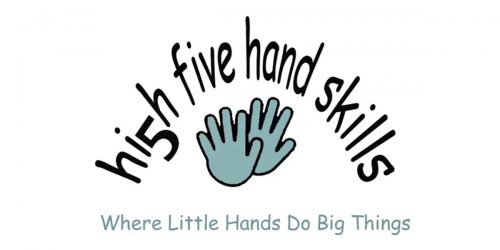 Holiday Craft Hour! Kids will make their own Holiday gifts! Mention this Ad and receive $5.00 off per class! Original price $20.00. December 12 – Grades K&1 and December 19- Grades 2-4, 3:30-4:30 p.m., 40 Willard Street, Suite 102, Quincy. For more info, email [email protected] or visit highfivehandskills.com. High Five Hand Skills is a pediatric occupational therapy clinic specializing in the improvement and enrichment in the areas of fine motor, visual motor and visual perceptual skills. High Five Hand Skills is also passionate about improving social-emotional control and self-regulation through practice of mindfulness. High Five Hand Skills offers private, 1:1 occupational therapy sessions as well as enrichment classes and events like this one!
---
R3Bilt Fitness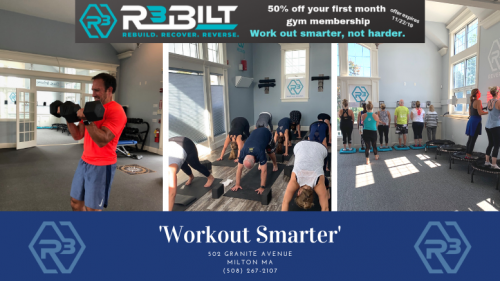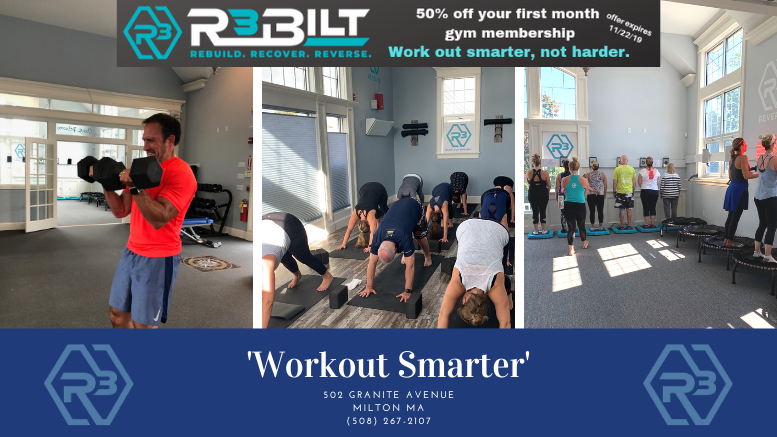 Get on top of your holiday health NOW with a FREE FIRST WORKOUT and 1/2 off your first month!
R3BILT is different than ANYTHING you have ever tried for a workout! All you need is 1 hour and you will complete a science-based trainer-based full body/mind workout! R3Bilt is a SMARTER WAY TO WORKOUT; we employ a recovery based 3-phase workout that can't be accomplished anywhere else!
R3Bilt is for newbies and experienced exercisers alike! Call 857-267-2107 or email [email protected] to schedule your free first workout.
---
Escape to the massage table at Kneaded Therapy!
Voted Favorite Local Massage by Milton Neighbors, we specialize in deep tissue, sports, orthopedic and oncology massage.
Purchase a gift certificate or book an appointment on Nov. 29 & you will receive $10 off! (You do not have to come for massage that day; just book the appt on Black Friday)!
To book, email [email protected] or call/text @ 617-872-0908.