Small Business Corner: Getting customer reviews & testimonials
Reviews are super, super important. You should encourage your customers to leave them wherever possible, including:
Google
Facebook
Yelp
The Milton Scene
Encourage your customers to leave reviews on your Milton Scene business listing.
Whenever a member of Milton Neighbors asks for a recommendation, we point them to The Milton Scene's list of businesses. And those businesses with reviews consistently – well… get more business.
Once you have your business listing in place, let your customers know that it's there and encourage them to leave reviews.
An easy way to do this is to post a link on your social media channels to your Milton Scene business listing, requesting that customers leave a review, or ask them nicely by sending the link via your email list.
(HINT: Make sure you post the direct link to your business so that customers don't need to search for it.)
When you click on your business listing on The Milton Scene, your direct link is here: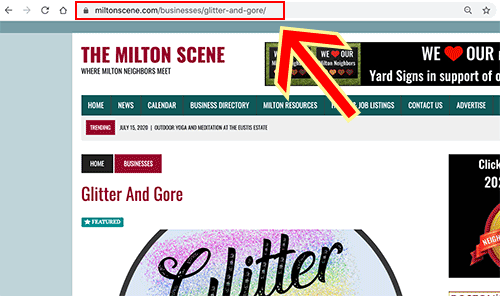 How to leave a Milton Scene review:
Click here for detailed instructions on how to leave a review.
(The process is pretty intuitive but sometimes people need a little more help!)
Want to learn more about marketing your business?
Check out this free class: 10 Easy Ways to Promote Your Business.
Want to be on our recommended experts/businesses list?
Sign up for a business listing.

If you have any questions, please email [email protected].
– Contributed by Melissa Fassel Dunn.