Peel Pizza Co. is The Milton Scene Great Gift Card Giveaway for March
Because… we could all use a gift! New on The Milton Scene: When you sign up for The Milton Scene Daily Newsletter, you'll be entered into a drawing for a gift card to a local business.
Win one of FOUR $25 gift cards from Peel Pizza Co!
This month's featured business is Peel Pizza Co.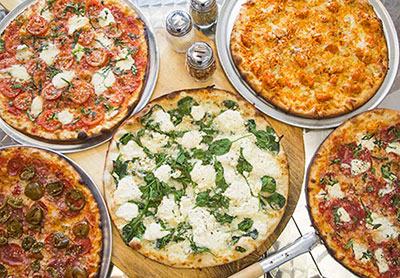 Peel Pizza Co. has proudly served the Milton community for over 4 years. Located in East Milton Square, we offer award- winning thin-crust pizza, calzones, skillet-baked chicken wings, salads and more.
Our dough and sauce is made fresh, in-house, every day.
From traditional to creative and daring combinations, we have your pizza preference covered!
Visit us online at peelpizzaco.com, Instagram peelpizzaco and Facebook Peel Pizza Co. for information and ordering inspiration!
Peel Pizza Co.
538 Adams St.
(617)690-3857
We'll have four winners this month. Will you be one of them?
How to Participate:
Gift Card Winners… will be announced monthly on The Milton Scene and in Milton Neighbors!
February Gift Card Winner: Jillian Griffiths
The Milton Scene Daily Newsletter shares news stories, local events, special deals, and more.
It arrives FREE every day at 6 a.m. – in your inbox!
If you are already a subscriber, you'll be entered into the drawing. If you're not – or if you're not quite sure – just sign up below.
🎁 ONLY current newsletter subscribers will be eligible for the gift card drawing.🎁
It's easy! Just sign up here:
*indicates required